July 30 & 31, 2022 • Transfer Beach & Downtown Ladysmith, BC
A celebration of our culture and talent
Ladysmith Days is a fun-filled event that takes place over the August long weekend in celebration of our town. It a fun event that gives everyone something to do over the long weekend, showcasing the best that Ladysmith has to offer.
day 1
transfer beach
day 1 ·
transfer beach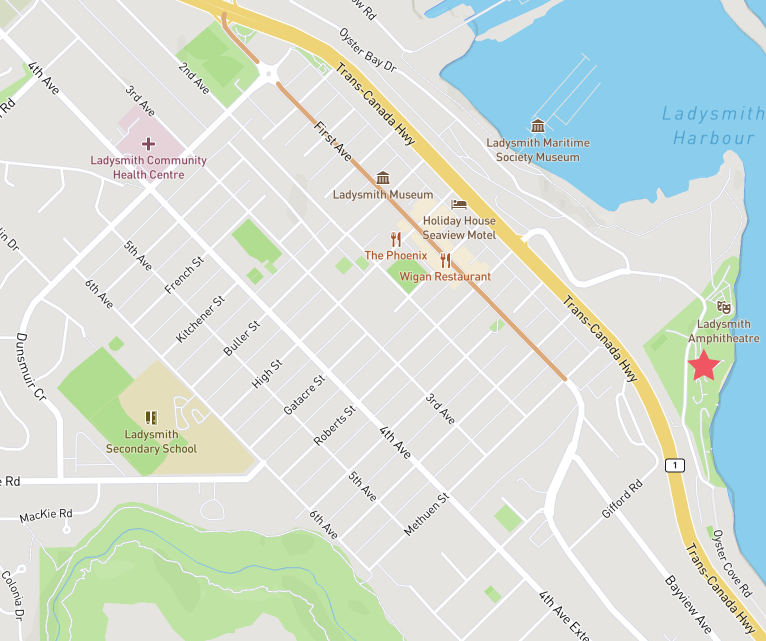 Kids Crafts
Starting at around 11am, Anne-Lynn will be back hosting a kids crafts table at Transfer Beach.
Kids Entertainment with Ian Johnstone
Returning near the playground and waterpark, take a break from swimming and playing to enjoy the music of Ian Johnstone. Ian has been a music entertainer for many years, and has played thousands of concerts.
Watermelon Eating Contest
A new entry by the 49th Paralllel Grocery. How fast can you chow down on juicy watermelon? Prizes for the top 3 in each of the groups: "5-8", "9-13", and "14+".
Zuchini Races
Decorate a Zucchini to win the race! Starting around 2pm near the ampitheatre, you will be able to decorate and display your zucchini! Prizes will be given for speed, and to those who know how to make their squash look good!
Nail Driving Competetion
Who can hammer in a nail the fastest? After the zuchinni races, Home Hardware will be bringing out their lumber, hammers and nails to see who can work their way around a hammer. Prizes for age groups!
Greasy Pole Competition
Chase the dollar! After the nail driving competition, Ladysmith Days will be bringing back the greasy pole! This is where brave men and women try to climb a pole. The first one to make it to the top will receive a prize, which is affixed to the top of the pole! Sponsored by Otter Point Timber, the Old Town Bakery and Bosley's
keep up to date
While this website will contain the finalized schedule, we will be releasing information about this year's event over Facebook. There, you can talk to us through Facebook Messenger, and see updates.
Contact Us
If you have any questions about the event, the best ways to get a hold of us are either through this contact form, or through Facebook